Healthy hair adds compliments to your life. Not just that, your face glows up naturally and enhances your daily look. Read hair care tips in this blog and find out how you can nourish your hair with some care. A fresh haircut needs extra attention because it is the initial stage of hair growth. If you want to increase hair length, start caring at an early stage. However, your growing hair will be easily manageable for you and your hairstylist. 
The next most stressful situation is dealing with frizz and uncontrollable curly hair. To overcome the problem, you can try the no-poo or low-poo method. This hair care method involves using only conditioner to wash your hair regularly. Curly hair needs oil to maintain its shape and style, but shampoos that strip the oil away can cause bad hair days. 
Pro-Tip
A pro tip of our expert is to switch using conditioner more often and shampoo only once a week.
Things to Avoid for a Healthy Hair
Avoid products that are not formulated for your specific hair type. Instead, you can find hair products manufactured especially for your hair type. The market has many brands providing treatments for oily, dry, sun-damaged, or colored hair. Making the wrong decision on products can negatively affect your hair and worsen your existing issues.
Moreover, Using the hot machines on the hair can prove to be very damaging, so you should limit your use. Besides, you can look out for hair keratin treatment in Pakistan for a long-term solution. 
On the other hand, while using a blow dryer on your hair, the best practice is to lower the warm setting to decrease the chances of hair getting damaged.
Hair Care Advice you should Follow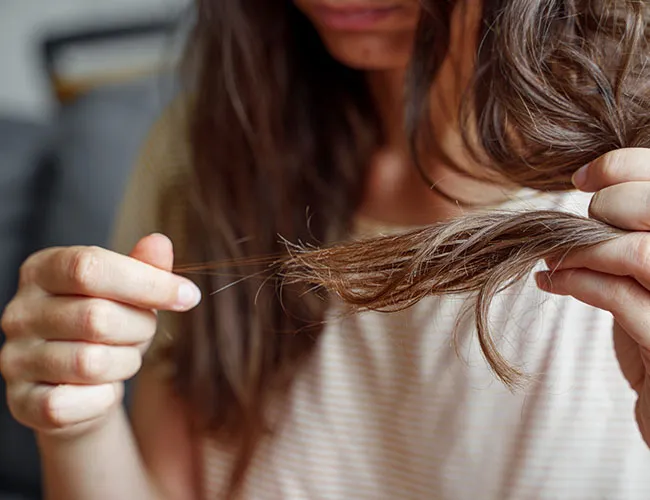 The best advice for the scalp and the overall health of your hair is to use a leave-in conditioner. This can help improve the texture of your hair and allow you to engage in your everyday lifestyle without worrying about the quality of your scalp.
For proper care for your hair, it is crucial that you follow a healthy diet. Ensure your diet includes plenty of green vegetables, fruits, carrots, and dairy products. These foods contain nutrients that create healthier cells. These cells help to make your hair healthier and smooth.
Always clean your hair tools before and after use. You can use shampoo or body soap to clean them each week. It will keep your hair cleaner as you brush it. Further, use a comb to clean your brushes entirely. Rinse them thoroughly and allow them to dry completely before using them.
If you enjoy swimming in pools during the spring and summer, take time to protect your hair before hitting the water. Either soak your hair in regular water to discourage the absorption of chlorinated water or wear a bathing cap to avoid drying out your delicate tresses. Your hair will thank you for it.
If your hairstyle has texture, it will take a lot less time to style. Consider a cut that adds texture or a perm. This allows you to enhance your volume and versatility. For hair cuts, look out for the best beauty salon in Karachi. 
Although styling your hair a certain way is optional, you should remember to keep your hair clean and healthy. Don't destroy your hair with chemicals, dyes, processing, or other harmful practices. Treat your hair well, and it will have a healthy shine that you are sure to notice right away!
If you are looking for Hair transformations in Karachi or Skin care treatment in Karachi, visit our salon, or book an appointment now.