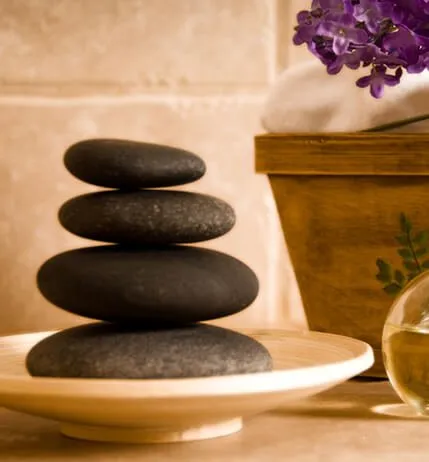 The stone massage is a form of alternative medicine massage therapy and bodywork involving the placement of a number of either heated or cooled stones to the body for the purpose of pain relief, relaxation and therapy.
Deep tissue massage centers on realigning the deeper layers of connective and muscle tissue. It aims to release the chronic patterns of tension in the body through slow strokes and deep finger pressure on the tense areas, either following or going across the fiber's of the muscles, tendons and fascia.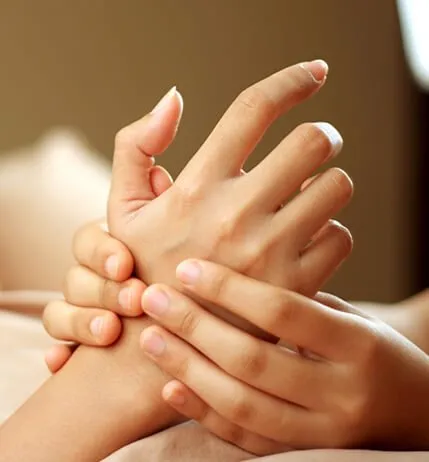 With acupressure, you put pressure on specific places on your body. These places are called acupoints. Pressing these points can help release muscle tension and promote blood circulation.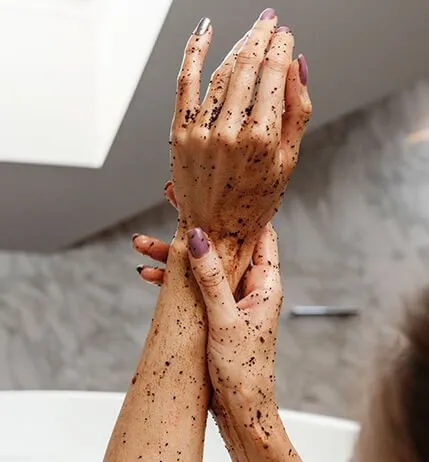 Body scrubs are a mechanical exfoliant, meaning they physically remove dead skin cells from the outer layer of your skin with abrasive ingredients, like sugar or salt. This stimulates skin cell turnover, resulting in smoother, brighter skin and possibly preventing future acne breakouts.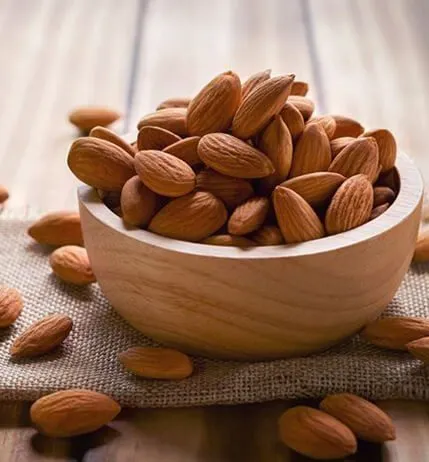 Skin brightening scrubs exfoliate skin and help improve tone, and reveal brighter, more radiant skin.
Guinot Techni Spa Body Slimming
In a single step the the massage head provides dual slimming action. As it moves over the skin, it has a vacuum effect, forming a double skin fold boosts the effectiveness of the treatment.
Body Facials Dry Brushing Cleansing Scrub/Exfoliation
We use our very own special blend of oils for body treatments
Cleopatra Oil (Patchouli, Ylang Ylang, Vetiver)
Oriental Bliss Oil (Frankincense, Jasmine, Rose)
Fat Burning Massage (Coffee, Coconut)
Candle Massage (Manoi, Jasmine)
Rejuve Luxury Salon & Spa