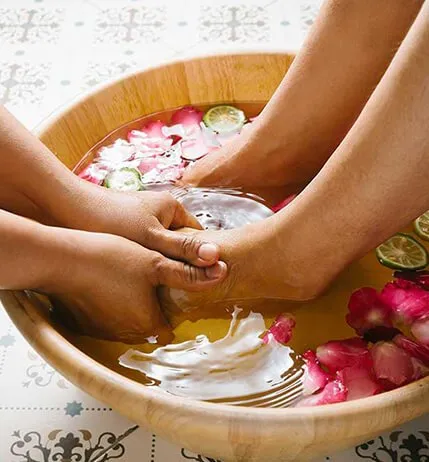 An ionic foot detox is said to work by pulling the toxins out of your body through your feet. Potential toxins can range from impurities in the air, to chemicals in your home and beauty products.
A professional manicure and pedicure helps in exfoliating your skin in hands and feet, helps in bringing a softer and clearer appearance to the hands and feet. Pedicure helps in removing calluses and manicure aids in removing the grime and the dead skin cells.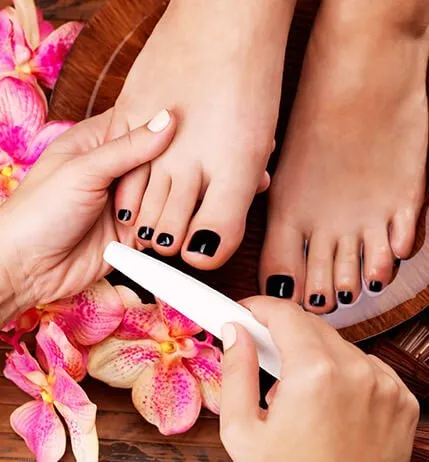 Hand & Foot Care treatment helps to gloss and is essentially what it sounds like: a clear liquid product created for your hands and feet. Its goal: to give your hands and feet a highlighted look that's neither sticky nor chalky, but rather natural and dewy.
Hand and foot massage is a way of helping someone to relax and feel better. The caregiver uses light-to-medium pressure or strokes on the person's hand and foot. The movements are not intended to relieve muscle tension as in a massage done by a trained and licensed professional.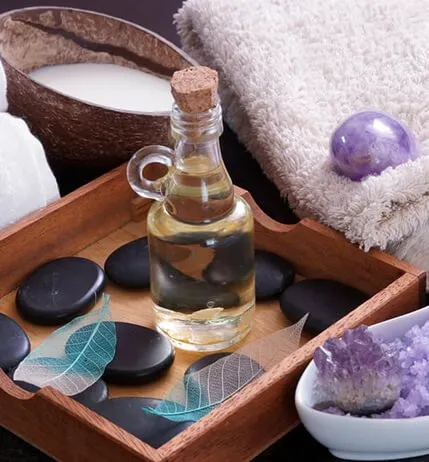 The stone massage is a form of alternative medicine massage therapy and bodywork involving the placement of a number of either heated or cooled stones to the body for the purpose of pain relief, relaxation and therapy.
Rejuve Luxury Salon & Spa