Dermaplaning is a cosmetic procedure that removes the top layers of your skin. The procedure aims to remove fine wrinkles and deep acne scarring, as well as make the skin's surface look smooth. We have different aesthetic Treatments for ladies and women.
Microdermabrasion is a minimally invasive procedure used to renew overall skin tone and texture. It can improve the appearance of sun damage, wrinkles, fine lines, age spots, acne scarring, melasma, and other skin-related concerns and conditions.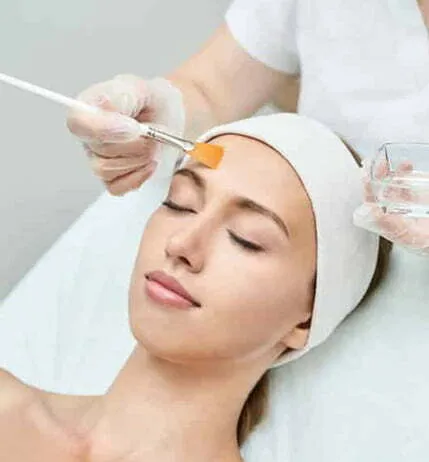 Peels are cosmetic treatments that can be applied to the face, hands, and neck. They're used to improve the appearance or feel of the skin. During this procedure, chemical solutions will be applied to the area being treated, which causes the skin to exfoliate and eventually peel off.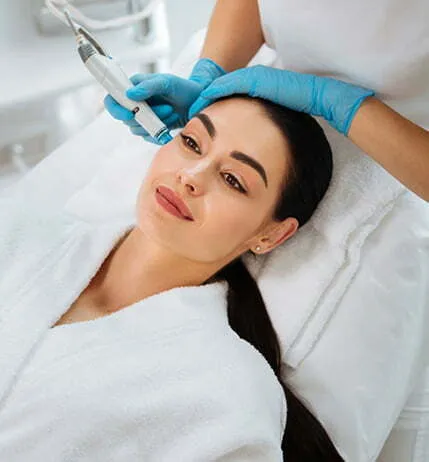 A HydraFacial is a patented skin treatment available in medical spas and dermatology offices. It's also sometimes called "hydradermabrasion" because it involves microdermabrasion-like exfoliation paired with hydrating serums. Known for its three-step process, the HydraFacial works to deep-clean, exfoliate, and hydrate your skin. This professional procedure may help treat a variety of skin conditions, including acne, dryness, and wrinkles. We have the best Aesthetic Treatments in Karachi, Pakistan.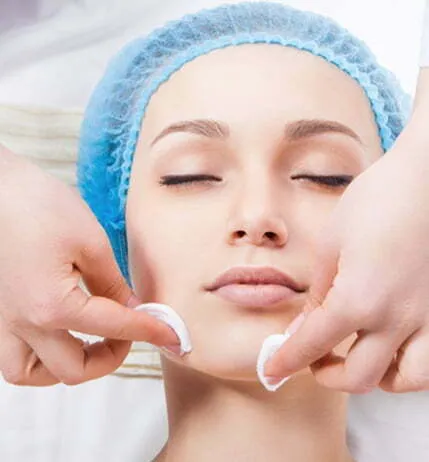 BB Glow is a combination of powerful tinted serum applied using Microneedling method – аn іntеnѕіvе ѕkіn treatment thаt uѕеѕ ѕtаtе-оf-thе-аrt tесhnоlоgу to реnеtrаtе fіrѕt lауеrѕ of the skin with microneedles which are rapidly released from a Microneedling pen. One of the main benefits of basic micro-needling is stimulation of nаturаl соllаgеn production and skin rejuvenation, where the BB Glow serum adds incredible nutrients and most importantly the color tint you desire.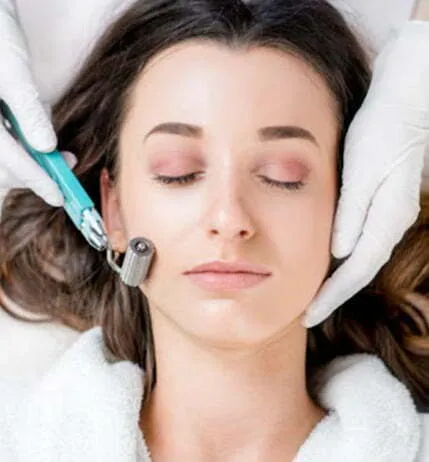 Microneedling is a minimally invasive cosmetic procedure that's used to treat skin concerns via collagen production. Also known as collagen induction therapy, this treatment may help those looking to reduce the appearance of acne scars and stretch marks.
Radio Frequency Firming & Tightening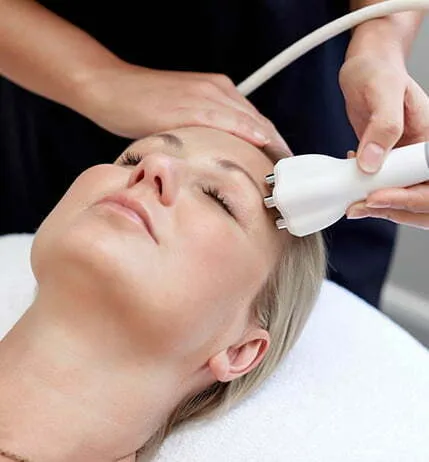 Radiofrequency (RF) therapy, also called radiofrequency skin tightening, is a nonsurgical method of tightening your skin. The procedure involves using energy waves to heat the deep layer of your skin known as your dermis. This heat stimulates the production of collagen. Collagen is the most common protein in your body.
The SaltFacial is a revolutionary three-step treatment that uses all-natural sea salt exfoliation, aesthetic ultrasound and LED phototherapy to restore, replenish and rejuvenate the skin.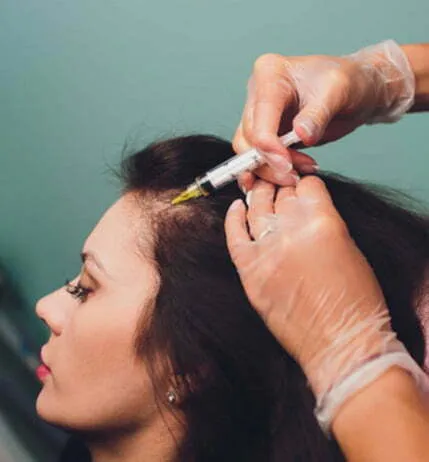 While used as an anti-aging skin treatment, microneedling may also be a method of treatment for hair loss. There's even evidence that it can help a special type of hair loss known as alopecia areata. The same process of creating wounds in the skin is also thought to regenerate the health of the hair follicles. It's thought that this can result in new hair growth, or perhaps, it may thicken thinning hair as seen in androgenic alopecia or male pattern baldness.
Microblading is a cosmetic tattooing procedure that fills in thin eyebrow areas to make them look fuller. Unlike a traditional tattoo, which is permanent, the coloring from microblading may last for up to 3 years. This is because microblading uses different tools and a smaller amount of pigment.
An oxygen facial is a non-medical procedure typically done by an aesthetician to hydrate the skin and help achieve a more youthful look. In this procedure, nothing is injected into the body and no chemicals are used. Condensed molecules of oxygen are delivered to your skin in this type of facial.
Chitossil Thread Lift Facial
Chitossil is a non-surgical skin lift method that delivers natural polydioxanone (PDO) threads under the skin via penetration into exfoliated skin. The threads are fully dissolved by mixing with a peptide complex solution for 2 to 4 minutes.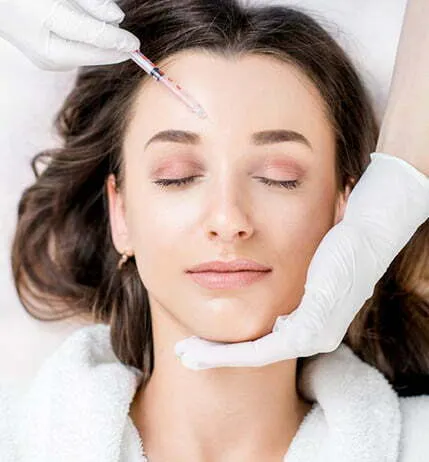 A botox facial combines a microneedling procedure with topical serums and botox to deliver customized skin solutions deep into the epidermis but not to the underlying muscle, allowing the botox to tighten the skin but not freeze the face.
A lightweight, water-based serum, the 24k Gold Serum helps to restore dull skin's elasticity for firmer, youthful looking skin. The serum is formulated with real 24k gold to fight fine lines and wrinkles and leave your skin moisturized and glowing.
Rejuve Luxury Salon & Spa