Microblading is a tattooing technique in which a small handheld tool made of several tiny needles is used to add semi-permanent pigment to the skin.
Eye Makeup Products include products that are used around the eye to enhance the appearance of the eyes and to emphazise the beauty of the eyes. They include such products as eye-shadow, eye-liner, eye-brow products, and other products that can help to enhance and accent the eyes.
Henna brows are a natural alternative to traditional eyebrow coloring. Traditional eyebrow tints are primarily made of chemicals while most henna brow products are made of natural plant-based ingredients.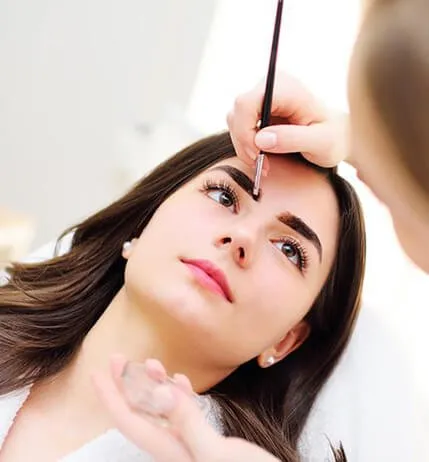 Eyebrow tinting is the process of applying semi-permanent dye to enhance, shape, and define your brows.
A lash lift-and-tint treatment involves two separate processes, both designed to give you beautiful, fluttery eyelashes for weeks. The lash lift mimics the effect of an eyelash curler.
Lash extensions are semi-permanent, synthetic, faux mink or silk fibers that are applied strand by strand with specially formulated non-irritating glue to your own lashes to enhance your eye shape.
Rejuve Luxury Salon & Spa