Bridal makeup is an essential part of wedding planning. Designing perfect wedding makeup is our number one priority. Bridal makeup looks perfect for anyone who does not typically wear a lot of makeup or wants to look ultra-natural with a touch of elegance. Simple bridal makeup and heavy bridal eye makeup are our specialties to make you more prettier on your special day. Available best bridal makeover in Karachi at our salon.
According to your skin tone, you need to do makeup so that you will look beautiful and attractive and makeup should be done depending on various parties. Our makeup salon will provide the best party makeup in Karachi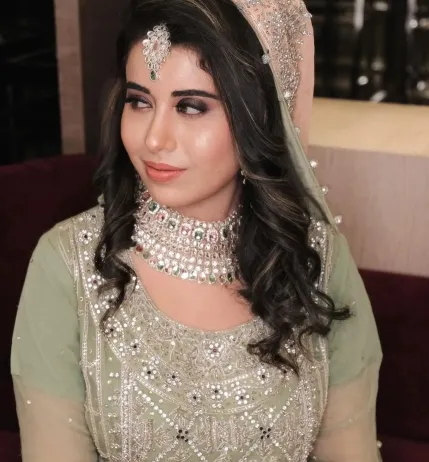 There is no need to go too bright or too low with Nikkah Makeup; it stays between natural and glamorous. Simple nikkah makeup will always be there if you want to give your special day a memorable look. You can find a variety of nikkah makeup looks at our Karachi salon, including natural and special bridal makeup. Our makeup salon can provide you with the best makeup for nikkah on your special day.
Add a dramatic appearance to parties or any outdoor event with our model makeup. Our expert makeup artist enhances your natural facial structure by applying the ideal shade of makeup on your skin. We create glamorous model makeup looks that will give you a confident and vibrant appearance, making you stand out in a crowd. Visit our salon to get a beautiful makeup look for weddings, parties, events, and other occasions.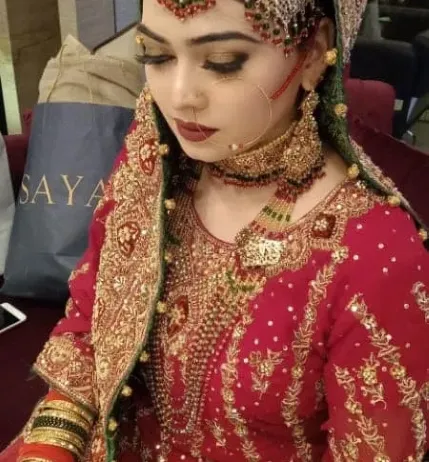 An elegant reception makeup is a perfect way to prepare for your special day. Our high-quality products and trained beauticians give you a beautiful and dazzling look. We offer flawless reception bridal makeup at our beauty salon in Karachi so that you can experience a natural glow and a vibrant finish with your outstanding reception makeup.
Rejuve Luxury Salon & Spa