With the passing time and evolution of the fashion industry, we have seen multiple trends. However, the french manicure is a fashion trend that never goes old. The white-tipped nail looks gorgeous on hands and is found to be a favourite among women. Various beauty salons in Karachi offer nail services, in which french manicure nails are highly prioritized. In this blog, we have collected the trendy designs followed by modern art and techniques that have emerged in nail art.
It's time to look at mind-blowing designs and pick them up for your next nail appointment at our nail salon in Karachi.
The Classical French Manicure
The most elegant and classical look of french manicure popular from The 50s and 60s. Not just the tip of your nail painted white besides, it makes your hands stand out. It has neat, clean, and classy results, which is perfect for events, weddings, or parties. To give more emphasis, you can pair it with white eyeliner.
White Paint with Black Tips French Manicure
French manicure hacks are widely followed by influencers, high school students, and women who love to explore new fashion trends. Additionally, the iteration in classical french nail art has gone wild. A black tip with white nail paint is a go-to design with everything in your wardrobe. We can say it is an ideal match "White base with the combination of black tip" sounds great. 
Ombre Nails French Manicure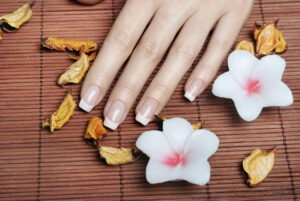 The french manicure nail polish has pink, white, and soft nude shade. This beautiful ombre french nail is mostly a choice of brides. You can also avail services of Bridal makeup in Karachi at Rejuve beauty salon and spa. However, the nails are painted with a pink shade blended with nude colour. Further, the nail tip is followed by the classical french manicure.
Color Block Tips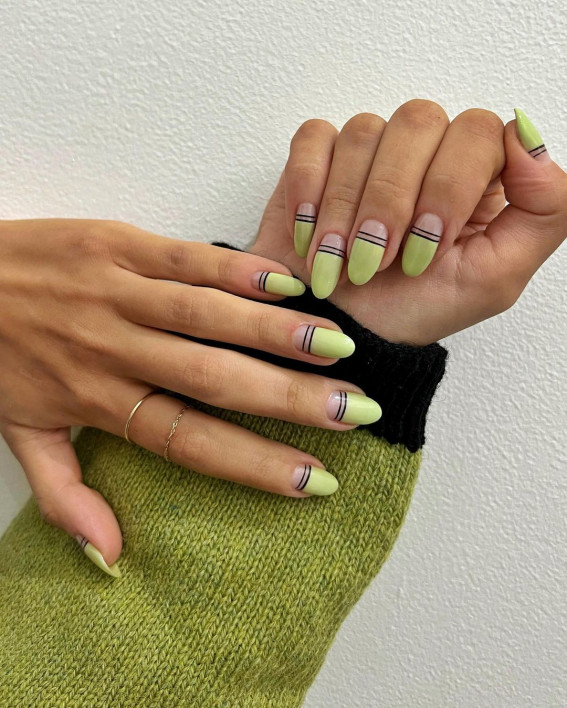 How about a mix match color on your nail tips? Like a classical french nail, this version also focuses on the straight line of the nail tips. The variation of different colors on nails makes it a unique and modern design. Moreover, it has a thick block of the color line, which is further coated with a matte texture. You can find the best nail salon for french manicure to give a refreshing treatment to your nails. 
Single French Line
The French line is the most simple and minimalist design . Amazed right? A single line for french art can be easy to apply and solve the problem of deciding on which nail art you should select. Simply select the nail paint; however, black looks more popping than any other. Trace the nail colour with a sharply pointed brush on your nail bed, and you are done. It doesn't require any filling; besides, you can apply a nail shiner to spark your nails.
French Nails with Gold tips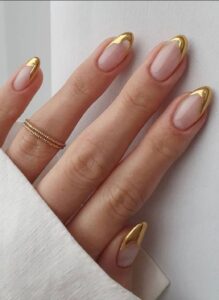 The Gold french manicure-coloured tip has our hearts. It is so adorable, which catches our eyes ultimately. For a gold french manicure, start with painting nails with a light pink shade. Later, add a gold line carefully on the nail tips. On the other hand, replacing white with gold gives more attention to your nails.
Glossy French Nail with Glitter Accent
Our last design has a little twist which is absolutely perfect for festive looks. The nail art is the same as the classical french manicure with the addition of glitter on the index finger. Start by applying a pastel pink base with white straight painted tips. Then, apply your favourite glitter shade to both your index fingers. At last, who would not like to give it a coat of glossy shine?
With all these designs, are you ready to give your nails a new look? Well, if you have trouble applying it by yourself, you can book an appointment for your nails at our nail bar. Further, you can avail services of hand, foot care and hair transformation in Karachi.