We have reached the middle of 2022, and this half-year was dedicated to the prettiest brides. However, these brides have taken a step to set the trendy beauty inspirational looks. With that, we all are ready to experience those looks on our big day. If you are searching for modern bridal makeup looks, this blog is for you. Choose the most suitable style which fits perfectly for you. Indeed happy brides are the queens of the wedding season. 
Natural Glow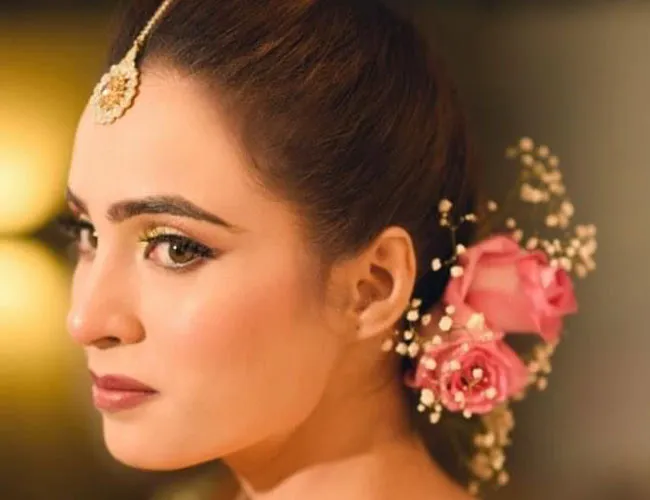 The heavy wedding makeup is evolving towards a more natural look. Moreover, the global pandemic has changed our skin from covered in makeup to a no-makeup look. For such a long time, the beauty specialist has experimented with soft looks, which turned out to be a sophisticated yet improved look for brides. The details of  bridal natural makeup include neutral matt shades on the eyes, wonderfully highlighted cheekbones, neatly brushed brows, soft contour and blush, and neutral matt lips. A natural look encourages brides to embrace their beauty. 
Pink Lipstick
The choice of many brides is the pink color with the magenta, fuchsia, or rose hues. However, pink lips are always trendy, classical, and never go out of style. You can mix or match the pink shades and go on with an off-white or pestle wedding gown. This combination is just better than anything. 
Also, We have seen brides with the absolute red bold shade, but if red is not your type, pink is an alternative. You can go for the striking pink color to add confidence and charm to your look. Wedding season is here and if you are looking for bridal makeup in Karachi, check out our Rejuve beauty salon and spa. 
Pro tip: Synchronize your pink lip shade with the blush. This combination can do wonders to your look. 
Black Eyeliner
Eyeliners are not typically worn every day, but your wedding is the occasion to give your eyes a flex. We all know eye bridal makeup is complicated yet stylish. With black eyeliner, you can enhance your whole appearance. Besides, outlining your eyes gives a dramatic look, and your wedding pictures will be just wow.
Remember, always go with waterproof makeup because you don't want to destroy your wedding look with sweat or tears. You can find creative eyeliner designs like cat-eye, winged, or graphic. Indeed the best Bridal hair and makeup artist can do justice to your look. 
Glamorous Eye Makeup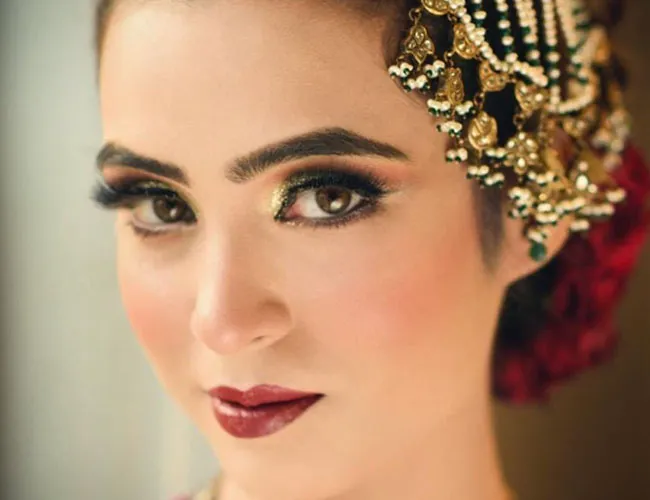 Giving attention to the eyes is every bride's wish. The glamorous eye makeup could be of any type – subtle, smooth, dark, fox eye, smokey, and so on. Moreover, lighter face makeup with heavily featured eyes is another trend of 2022. No matter what skin tone you have or what eye shape, you can try the perfect eye look for you. For the best bridal makeup, a defined eye look is perfect. Get ready for a dose of compliments. 
Pro tip: Don't hesitate to experiment with a new look. At last, it is your day. 
Striking Lashes
To enhance your natural lashes, false lash extensions are ideal. They give your lashes an extended volume and longer look. Whether you have done heavy or minimal makeup, lashes eventually make your eyes "pop." Also, it adds a fine line of dramatic look to your bridals OOTD.
Here we come at the end of our blog with all the trendy details of a bridal look. Bridal duties are complicated from dress selection to find the best makeup artist. However, booking an appointment early at the bridal beauty salon is better.
For more bridal look details and Party makeup in Karachi, you can visit our Instagram page.