The traditional methods like Shaving, Waxing and Threading of unwanted hair take less time to remove. Unfortunately, these methods do not last long, and the new hair starts growing within a few days or weeks. To avoid the hair battle it's time to think about permanent hair removal. 
However, to achieve the long term hair removal solution, you have two options. Laser Hair Removal and Electrolysis, both methods that offer permanent hair removal to make your life easy. 
Even so, you might be confused between laser and electrolysis. To overcome your trouble, keep reading the blog to learn about differences, benefits, and which is the best?
What Is Electrolysis?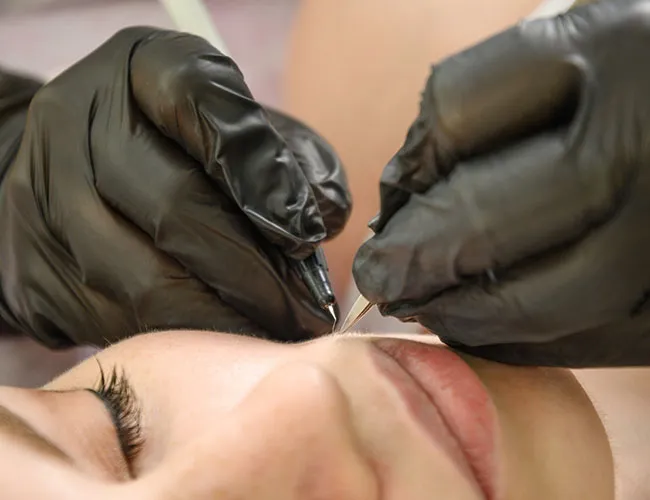 An electrolysis technique is implemented for complete hair removal, performed by a dermatologist. Therefore, the process involves the insertion of an epilator device into individual hair follicles. Once inserted, it passes the electric current and damages the hair roots entirely. Moreover, it breaks the existing hair and clears the skin. In this process, every individual hair is targeted through an electric device, which discontinues hair growth. 
Benefits of Electrolysis
Following are the benefits which are obtained by electrolysis.
It gives permanent hair removal results for all skin and hair types. Damaging the roots and holding back new hair growth. 

It can be used even on more delicate body areas, including eyebrows. 

It is versatile and effective for people with any skin color, type, and texture. 

The electrolysis does not require rest. You can resume all the activities after the procedure.

The procedure is maintenance free. Once done, no more treatment is required. You do not need to schedule annual appointments for more sessions.

It does not contain harsh chemicals like other hair removal treatments; the electrolysis is safe for the skin and does not require any chemicals. 
Side Effects and Risks
Every treatment causes some side effects. However, these effects don't stay for long. Some of them are as follows:
It causes the symptoms of slight redness and skin irritation for a few days.

The skin swelling, pain, or infection from unsterilized needles found in sporadic cases.

To accomplish permanent results, the electrolysis takes several sessions. Moreover, to treat a large area of the body, it includes 20 to 30 sessions. 

Some people can experience the discomfort caused by electrolysis hair removal. It can be improved by applying ice or taking medicine.
What is Laser Hair Removal?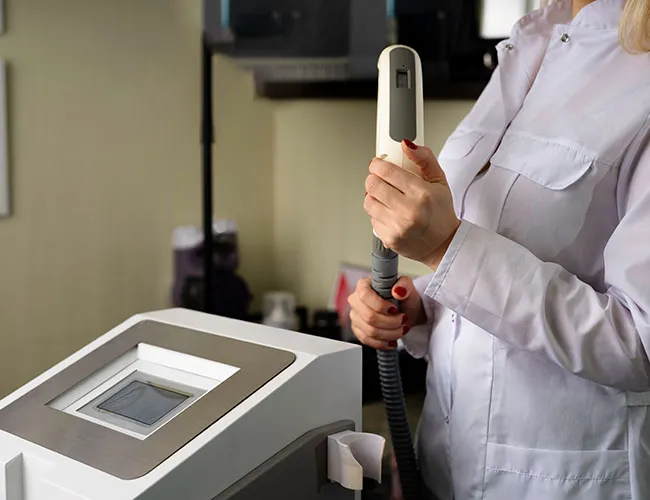 The laser hair treatment consumes mild radiation to damage the hair follicles. Besides, this treatment is the second best after electrolysis. However, it doesn't remove the hair permanently but slows down the hair growth. On the other hand, the results of laser treatment are more effective than other hair removal methods. It also includes multiple sessions for long term results. 
Benefits of Laser Hair Removal
The laser treatment can be done on any body part and face. However, due to its sensitivity, laser treatment for the face is not allowed in the eye area. Some of laser therapy's benefits are as follows.
Just like electrolysis, the laser doesn't require any recovery time. You can continue with the routine. 

It works versatile and quickly removes the dark hair.

With a laser, your hair still grows back, but it will grow finer and lighter in color.

Fair skin with dark hair should be ideal for Laser treatment.

It gives long term results after 3 to 8 sessions. 
Side Effects and Risks
Some of the side effects followed by the laser hair removal are as follow:
The laser targets dark colors, which is not suitable for dark skin. 

Some common symptoms after laser include irritation, blisters, swelling, pigmentation on dark skin, and redness. 

Laser skin exposure to the direct sun is harmful. Further, try to avoid sun rays after the procedure. 

Scars and variations in skin texture are very rare cases.
Which is Better Option
These two methods explained above are the long term hair removal solution. While comparing both, the electrolysis has more reliable and promising results. Besides, these treatments carry side effects too, which need extra care. If these treatments have affected your skin, you can look out for Skin care treatment in Karachi at Rejuve Beauty Salon and Spa.
Further, we deal in Aesthetic Treatments in Karachi and Micro needling in Karachi. For more details, visit our Instagram page or Book an appointment today.