With all the tiredness and hectic work days, the spa is truly a savior for all of us. How about you dedicate your next visit to hair color? A colored head may look good, but defined hair highlights change the entire vibe. Of course, a different tone of fresh color gives texture, character, and dimension to your hair. Moreover, it refines your hair strands, enhancing your facial features and boosting a glow to your skin.
Our beauty salon has no limits to transferring your hair to the color that is best suited to you. Do visit Rejuve beauty salon and spa and find the best shade transition for your hair type. From a natural look to purple highlights, there are more for every hair type to explore. Read out this blog to find out some of the common options.
Dark Brown Balayage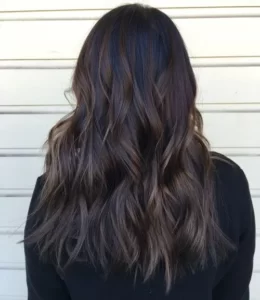 Balayage is among the top trending hair colors for women, perfect for showing off on their special occasions. This technique involves hand-painting the hair with color, resulting in a subtle and natural-looking highlight. It is preferred due to its natural and soft look. Hair highlights on black hair lighten the hair color without any harsh chemical damage. Moreover, the balayage color is blended seamlessly into the hair, giving it a sun-kissed look. If you're looking for a way to add some warmth to your hair without worrying about noticeable regrowth, then Balayage is excellent for you.
Full Highlights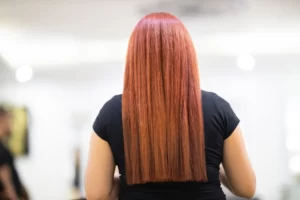 Full hair highlights for women are the new trend of 2023. The full head highlight looks gorgeous with the following shades; honey blonde highlights, light brown highlights and copper highlights. The process involves getting a lighter hair shade to create a sun-kissed look. To achieve this look, stylists use products that lighten the hair's natural color and add an edgy appearance. Each strand is highlighted with your chosen shade from the roots to the end of the hair. Furthermore, this look will work best on people with light or medium-colored hair because the highlights will be more subtle and give a natural look. 
Ombre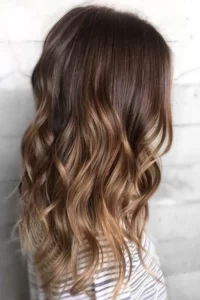 Back then, ombre hair was trendy, but it remains a popular option. The ombre hair technique involves the gradient effect, where hair gradually transitions from one color to another, mostly dark to light. It creates an eye-catching look, which is perfect for anyone who wants to make a statement with their hairstyle. The ombre has a darker tone at the roots and gradually turns lighter toward the end. It gives a natural hair look while adding depth and dimension to the hair. Further, the ombre is low maintenance, besides providing a natural glow to your appearance. 
Copper Highlights
Whether you have dark or light hair, red tones or warm shades are the most popular. The copper highlights in natural hair create a stunning appearance. Moreover, copper highlights on black hair can never go wrong, it gives a vibrant structure, and emphasizes your facial features. If you like to add a touch of a red hue to your hair, a pop of copper highlights can work best for you. The copper highlights are done through foils and balayage. Make yourself stand out with amazing hairdos in the fall season. The hair highlights price is mentioned on our Instagram Page. Make sure to follow us and find your inspiration. 
Caramel Highlights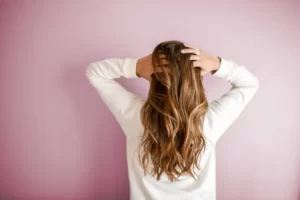 An enchanting combination of dark and light buttery warm combination is achieved through caramel highlights. The caramel highlights are like a sundae served with caramel drizzle, adding dimension and an ideal upgrade to your personality. A warm caramel hue can brighten your look regardless of your complexion, hair texture, or natural color. This highlighting technique uses a medium to light brown shade of color to create subtle, warm highlights through your hair strands. Light brown and caramel highlights on black hair look fabulous and add extra contrast to the hair volume. If you are unsure which hair color to go with well, caramel highlights are an all-rounder. 
It is time to elevate your style with hair highlights. Hair appearance is a significant asset of personality and needs extra care and a flawless look. With fresh highlights, you also need to invest in hair care products to maintain the beauty of the new color. Your stylist recommends hair care products will help you keep the color. Moreover, it is your show time to flaunt new hair to your friends and family. For more details about hair color, you can visit our Facebook page and connect with us.