Do you want to get a new hair color? Are you bored with the same color of your hair? Well, no worries, we have got your back. The hair color for women not just changes their look but emphasizes their personality. Whether young or old, slim or fat or anything, hair color is always a good option to get something new in you. Along with enhancing your personality, it also gives your hair a smooth texture. 
To get a classic and modern look, a girl must go to the best hair salon in Karachi. You can discover various shades and trends of hair color online and in the top hair color salon in Karachi. However, Choosing the best fit for you becomes a challenging task that requires high thinking and evaluation. To reduce your hurdles in deciding the hair color for you, we have come up with some trendy and most attractive hair colors. Add these colors to your list, and get ready to level up your hair game. 
Here are some best hair colors for women that beautify your look just perfectly. 
Caramel Blonde Hair color for women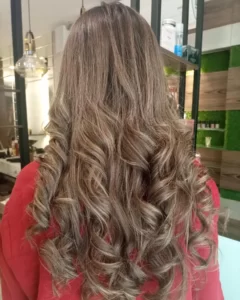 Caramel blonde color consists of shades such as bright, dull, dark blonde, light blonde, and a mixture of light and dark tones. Being a warm shaded hair color, it suits all skin tones but mainly on a cool tone. If you have a pinky glossy skin tone, caramel blonde color goes best on you. For a wedding day you can transform your hair in caramel shade. Further, if you are looking for a bridal beauty salon you can visit our salon.
Ash Blonde Hair color for women
The ash blonde has the cooler color of the spectrum with the shade of dull blue, gray, violet, and green. Besides, the ash blonde color generally suits the best on warm skin. However, the ash blonde is moving more towards the cooler shades with the following modern trends. For hair transformations in Karachi, we recommend you to visit Rejuve Beauty Salon.
Balayage Hair color for women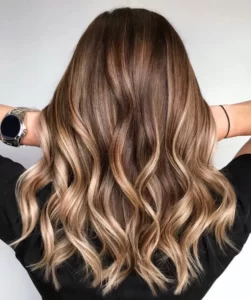 Balayage is preferable for adding a more subtle effect than the traditional highlights. Additionally, its procedure doesn't require the foil technique. However, a hair color expert can hand paint it directly on your hair. The balayage is not long-lasting but remains constant for 3 to 4 months. With the balayage, you can get naturally blended, sun-kissed shade. 
Ombre Hair color for women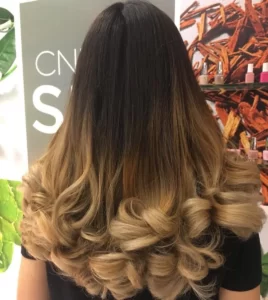 Ombre primarily includes a dark shade on the top and a lighter shade on the lower ends. Both colors have the opposite effect, giving it a dramatic effect. Besides, it goes well with all skin tones. If you have a darker skin tone, you can go with the combination of red and bronze without referring to the lighter shades. At the same time, if you have a lighter skin tone, then go for ash and blonde shades. For medium, you can opt for browns and copper tones.
Dusty Rose Blonde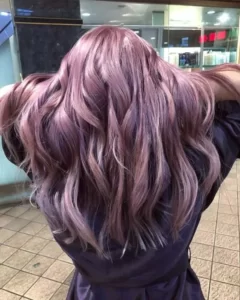 The dusty rose blonde is the ideal color for those who love pink. It has a well-defined, delicate, rose pink effect that goes best on the warm skin tone. Additionally, it looks gorgeous by giving you a youthful look with a pinkish effect. According to the color studies, this color is the best for fair or medium skin tone. 
Burgundy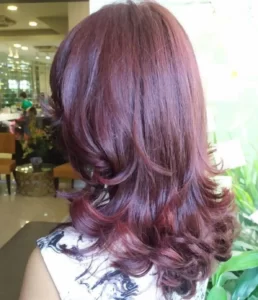 Burgundy hair color combines reddish and purplish, which are available in different shades. Whether you have a fair or dark skin tone, It sets nicely on everyone. Pro tip: Adding more bronze in burgundy looks more attractive than the whole burgundy hair color. 
These are a few trendy hair colors you can choose from. In addition to these hair colors, you still have a wide range of shades for hair color for women available in the best salon in Karachi. To get an amazing experience while enhancing your personality, visit Rejuve Beauty Salon.