There is nothing here is nothing like magic that can enhance your skin overnight. However, the anti-aging ingredients can work as a protective guard to beautify skin. Remember, these anti-aging products take time to work and heal, depending on the skin type. 
Additionally, your skin is the most sensitive part, which needs to be taken care of at an early age. You can opt for skin care treatment in Karachi at Rejuve Beauty Salon and Spa. In this blog, we have gathered the anti-aging best ingredients which can keep your skin looking younger.
Sunscreen
One of our most effective anti-wrinkle products is sunscreen. Every beauty specialist recommends investing in a good quality sunscreen. According to research, sun exposure causes almost 80% of facial aging. However, applying sunscreen can protect your skin from wrinkles and fine lines, loose skin, uneven skin tone, dark spots, etc.
Niacinamide
The niacinamide helps build protein and control the environmental damage to your skin. It also helps minimize wrinkle visibility, taming hyperpigmentation, and increases hydration. If you are a beginner in skin care, start with a lower concentration of the product. 
Hyaluronic acid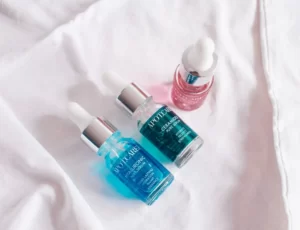 With the increasing skin care trend, you might have seen influencers' buzz about hyaluronic acid (HA). Well, the hyaluronic acid helps in nourishing and plumping your skin. Besides, it lessens the appearance of fine lines and wrinkles, providing moisturizer to your skin. Hyaluronic acid is present in countless anti-aging products, including cleansers, serums, and moisturizers. You can have a hydra facial in Karachi to have a smooth, hydrated skin texture.
Retinoids
The scientifically proven anti-aging ingredient serves the best results, including; clearing the dead skin cells, tightening the skin, and smooth textures, all significant for the fight against fine lines. It is time to give your skin a treat by investing in retinol. You can find it in night serums, retinol creams, acne treatment creams, and eye creams. However, for flawless skin, have patience, and you can see the results within a few months. You can connect with a Skin specialist in Karachi to know more about your skin. 
Vitamin C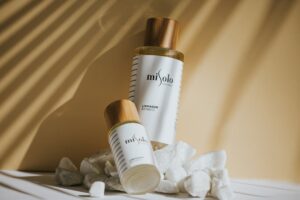 Vitamin C can significantly benefit your skin, and here is why it is essential. Vitamin C enhances collagen, lessens hyperpigmentation symptoms, and defends against sun rays. You can find countless serums and moisturizers that include vitamin C. However, look for vitamin C serums made with ferulic acid for an even more potent vitamin C composition.
Peptides
Peptides are mainly amino acids that make collagen. However, collagen is significant that keeps skin smooth and taut. Moreover, according to the research applying peptide lotion reduced the appearance of wrinkles in 2 weeks. You can find peptides in wrinkle creams and serums.
Ferulic acid
Ferulic acid is present in some of the top anti-aging serums available in the market. As per research, this substance is anti-inflammatory (no skin redness), antioxidant-rich (harmless radicals), and enhances the effectiveness of other anti-aging substances. Remember how damaging UV rays are to aging skin? Ferulic acid excels at preventing such harm to your skin. Additionally, ferulic acid is frequently present in vitamin C serums, which supports the UV protection properties of vitamin C.
These are some of the best ingredients for anti-aging, available in serums, skin care creams, moisturizers, and other products. You can also look out for aesthetic treatments in Karachi, giving you promising results. For a skin consultation, book an appointment today!