This summer, are you willing to make your nails look attractive and elegant by including some great nail art design patterns? We're confident you won't want to miss our blog post if that's the case. It's time to announce the most stunning and fantastic summertime nail art designs for women in 2022.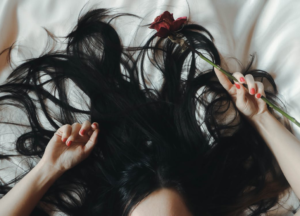 The art of designing, coloring, improving, and beautifying various artistic works on the nails is becoming increasingly fashionable and fashionable today. It's distinguished by a simple color of manicure given to both feet and fingers. Nail arts are usually works of art already put to the toes and nails. Rejuve by Aliya Farooq provides a wide range of pedicure and manicure treatments. We may cure your nails by pruning, shaping, and finishing them with the color of your choice. Other treatments used in nail art include:
View this post on Instagram
Cuticle eradication.
Spa Manicure/Pedicure
Foot & Hand Massage
Relaxing the epidermis around the nails.
Applying nail colors, among others.
The Modern Nail Art Design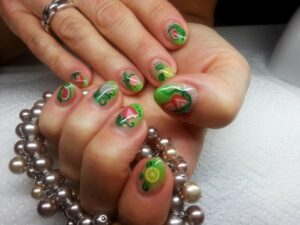 Melons, strawberries, and kiwis, to name a few. What does this remind you of? It's cooling, refreshing, and detoxifying.
Green has always been at the peak of the best nail art design checklist during the summertime. It is most likely considered one of the finest summertime nail art themes, established with both the mixture of gentle pale yellow and eco-friendly variations. You may often make it look more appealing by combining it with a red sort of work on the top. You ought to go ahead and try it out now! Some of the summer styles and designs are set with patterned spotty flavors in spectacular style ideas. As a result, filling it with the mellow sage gives it a stately and sophisticated appearance for others.
View this post on Instagram
Milky Way nail art designs
Soft Pale pink AND Plum nail color trend has been brilliantly enhanced with the exceptional application of plum shade that would appear fantastic in the summer months. It's made up of lighter and darker tints of color, and it'd be suitable for adolescent females. Whether it is summertime or wintertime, the Milky Way style is a favorite amongst ladies.
Warm pink and Gray acrylic nail art design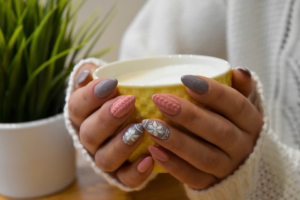 Warm pink has a mystical power over us. Pink is becoming increasingly popular among women, and it fits nicely in nail art design. Gray symbolizes women's kindness, but it also makes the heart overflow. The blend of florals with mauve and gray makes ladies stand out, and it also makes women extra detail-oriented and attention-seeking.
View this post on Instagram
Colorful hue nail art design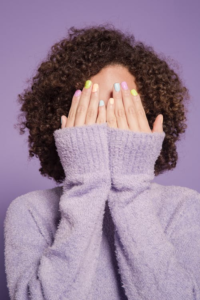 Everything you need for flawless nail art is a nail artist and a few vibrant colors. It's basic but beautiful. Furthermore, sticking to the same side of the color wheel will keep your appearance from conflicting. Rejuve by Aliya Farooq provides ready-made modern color combinations that look fantastic. You can even create your color palette and correlate it to polish hues. We respect your decision.
Galaxy-inspired tips for nail art design
This concept is for you if you appreciate the image of galaxy ends and fantastic nail art. This nail combines three different designs. There are nude nails with galaxy-inspired tips, followed by one black manicure and another galaxy-inspired nail. It is a popular nail art design that you may copy in its whole or simply the tips for a more discreet look.
The nail art design is making a comeback!
So much for so long, dull nails seem to be the go-to solution. Finally, nail art design is making a comeback! Only having a unique nail design for yourself is much more exciting than looking at cute nail art online or complimenting a friend's manicure.
View this post on Instagram

Simple manicure patterns to funkier looks influenced by vacations and celebrities are all areas of the globe of nail art. You can go as crazy or as conservative as you want, and you can keep the manicure to the experts or do it yourself among most styles.
Rejuve by Aliya Farooq, the known nail art designs expert in Karachi will provide you with the best nail art and colors you want. Contact us to get to know about us and our other services.