Hot summers and exposure to the sun may damage your skin, and you might be in search of a Beauty Salon in Karachi. Well, it's time to give relaxation to your skin and enjoy a Skincare treatment in Karachi only at Rejuve by Aliya Farooq. Furthermore, skincare becomes crucial in such summer times, and to maintain it we have collected some easy tips. Read more to find out.
The heat waves are harmful to one's skin, turning it into an oily, dark, and dull complexion. To overcome heat damage, there are many home remedies, products, and Beauty salons in Karachi to help you with clear and damage-free skin. 
To start with skincare, these tips you must know.
Wear your Sunscreen daily
Whether in a rush or running late, never forget your sunscreen. Many Skin specialists in Karachi and around the world suggest applying sunblock regularly. Be it a cloudy day or a sunny day, skin protection is mandatory. Sunscreen gives UV protection from the harmful rays of the sun, which in result burn your skin and welcomes various skin diseases.  
Furthermore, the usage of sunscreen is applied to the most exposed parts, including the face, the ear, the neck, and the hands. Additionally, by any chance if the face gets sweaty or you have washed it, reapply the sunscreen. 
Facial Services
Summer days are hard for the skin; it changes the skin in multiple ways. Further, your skin can encounter blackheads clogged in the pores, dirt and oil deeply trapped in the skin, and less moisturizer on the face. To deal with it, you can opt for skin treatments. The common treatments include Hydra facial in Karachi and Oxygen facial in Karachi, which helps brighten the skin and bring back the glow. A good skin treatment lasts for a long time curing all the skin damage. At Rejuve beauty salon, you can find skin treatments that best fit your skin.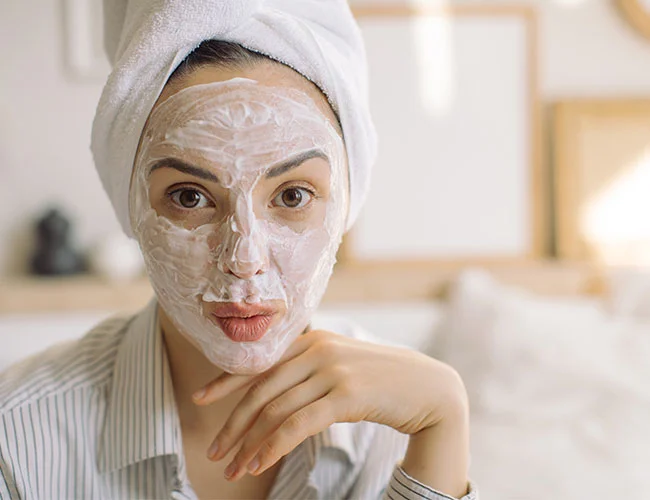 Keep it low with the Makeup
Using makeup-based products daily may damage the skin. However, the experts suggest to go with minimal makeup during summer. We know that makeup products include many chemicals that layer up to your skin and damage the skin cells. However, the months of summer require you to go less with the products and let your skin breathe naturally.
Hydrate your Skin and Body
Not just skin but your body also requires hydration during summer. To hydrate the body it is mandatory to keep drinking water; it also keeps your skin fresh. Moreover, for skin hydration you can apply masks and hydrating serums. You can visit the beauty salon for a hydration facial or purchase a good hydrating mask. Maintaining your skin adds freshness and beauty to your face. 
Keep up with the Natural Remedies
From ancient times till now, our elders have focused on home remedies. They have suggested many tips for glowing skin from our kitchen ingredients. On the other hand, buying exclusive products are costly. The alternative is the amazing home DIYs and remedies. However, as a result, you can save a lot on the cost and invest it in healthy food intake.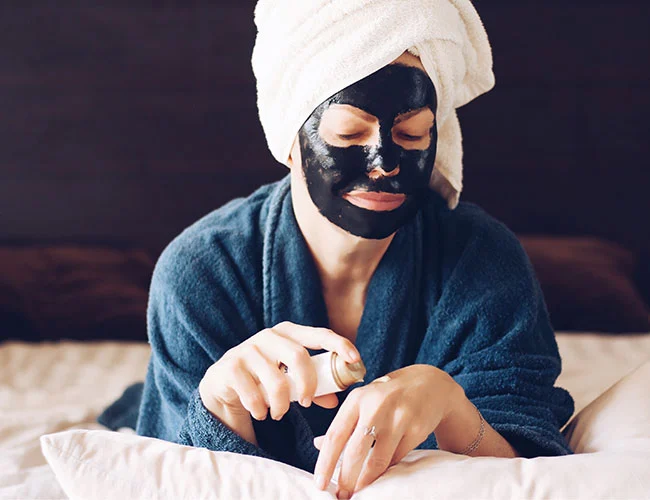 We are sharing some commonly used home remedies which you can try.
Rose Water – Keep a rose water bottle with you, and spray it constantly. The benefits include freshness and soft skin.
Multani Mitti – Make a paste of Multani Mitti with drops of lemon juice and rose water. Mix it and apply it twice a week. The benefits include fighting acne pores and controlling excess oil.
Aloe Vera – Plant a small Aloe Vera and use it regularly. It helps moisturize the skin and keeps it healthy.
Here we come at the end of our Healthy skin blog, which includes tips for maintaining clear and fresh skin. If purchasing products troubles you, you can follow with the household remedies. Further, if you are looking for a Beauty salon in Karachi for facial and other services, Rejuve by Aliya Farooq is a go-to place. Book your appointment today and enjoy the services in a friendly, aesthetic environment.